Rotary Club of Vernon
With the warmer weather we have been experiencing of late, Vernonites are beginning to flock to the city's beaches and parks, perhaps none more so than Kal Beach.
The landmark pier at Kal Beach was built by the Rotary Club in 1934 and donated to the City of Vernon for use by the general public. The club was chartered in 1925, and since then has sponsored a number of community projects in addition to the pier.
The pier's Evolutions
Although the pier has largely withstood the test of time, it has gone through a variety of iterations over the years. Up until about the 1950s, the pier was one straight line pointing south into the lake. In the 1960s and '70s, sides were added to the pier to form the shape pictured above. In 2008, the pier underwent major repairs and around that time evolved into the T-shape which is familiar today.
The water level at Kal Beach has changed significantly since the pier was first installed, since for many years it also boasted an impressive diving tower at its deepest end. Nowadays, the pier's users are reminded not to dive from anywhere off the pier, since the water is too shallow.
A tenous Future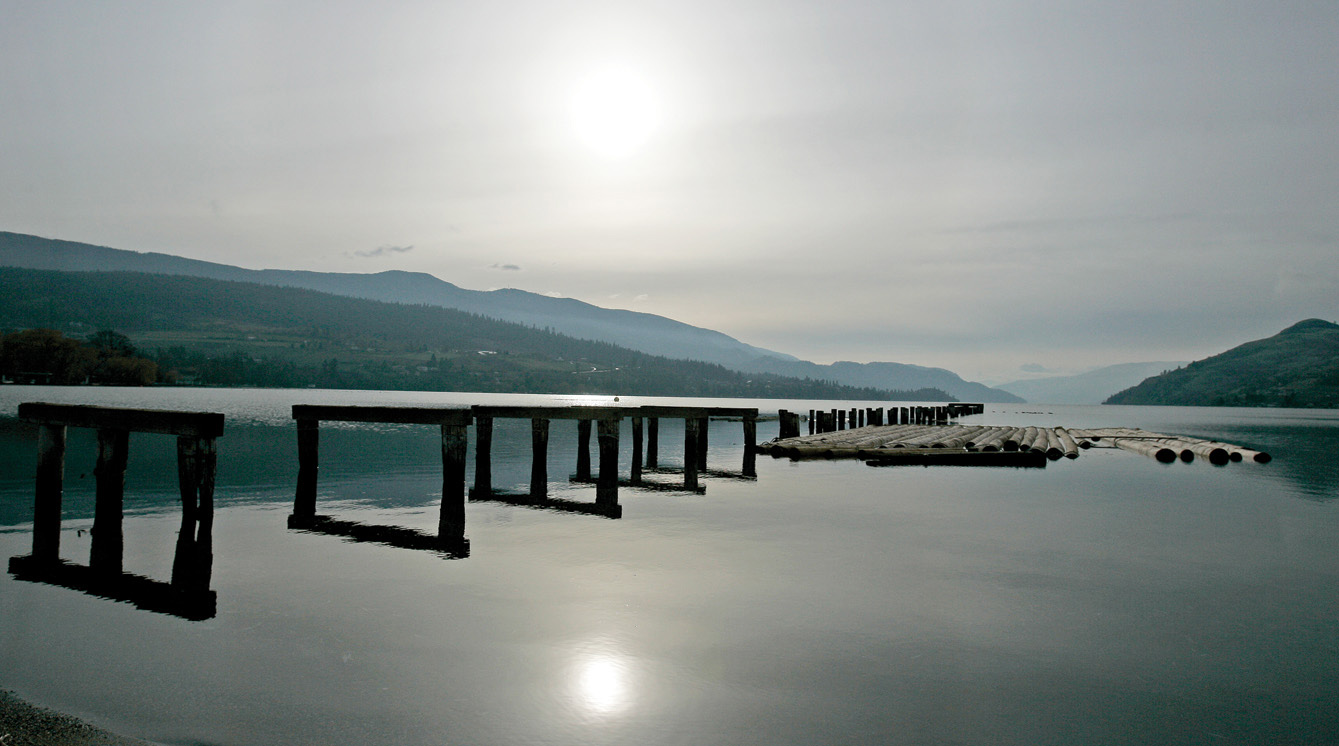 This public amenity, which now belongs to the Regional District of the North Okanagan and is under administration of the District of Coldstream, experienced a significant amount of vandalism and damage from exposure over the years, including in 2017, when its future became tenuous after a bad flooding season.
At this time, the Rotary Club urged Coldstream's Mayor and Council to repair and preserve the pier for future users, a sentiment which was echoed in an outpouring of public letters on the topic. The district was receptive, and this year discussions are underway about how the pier can be updated, since many of the piles are beginning to rot. In February, three of the electoral areas of the RDNO approved $70,000 for the pier to be rebuilt, which suggests its future is likely secured until its 100th year.
To explore more of Vernon's history, check out our other blog posts!
Gwyneth Evans, Head of Archives