eco: Ecological CHANGE in the OKANGAN
A VIRTUAL PROGRAM
eco: ecological change in the okanagan
ECO: Ecological Change in the Okanagan – a Virtual Program for Intermediate Students
Take a trip through the landscape of the North Okanagan to find out how our local ecology has changed over time.
Learn more about the North Okanagan, the Syilx People of the Okanagan Nation for whom it is been home for thousands of years, and how we can all care for and respect this beautiful place.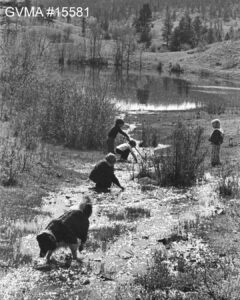 A virtual field trip
ECO is a virtual field trip to several different areas around Vernon as we learn about natural history, human history, the local ecosystem, and how it has changed over time.
From the shores of beautiful lakes to rolling grasslands to the forests of the Monashee Mountains, learn more about the impacts of settlement, ranching, agriculture, and recreation on the ecosystems of the North Okanagan.
ECO features
Learn More About: Okanagan Nation and the Syilx People; Early Explorers and Settlers; Land Use and Agriculture; Transportation and Recreation; the perspective of local Syilx Indigenous Youth Leader.
Included:
30 minute ECO film
Then & Now Slideshow of Local Locations and Landscapes
An Educator's Guide
Suggestions for Inquiries and Activities
Additional Resources
access Eco
For a limited time, the ECO Virtual Program is available for free to all teachers, educators, parents, and any interested community member!
We hope you enjoy the journey!
WE RESPECTFULLY ACKNOWLEDGe
Greater Vernon Museum & Archives is located on the Ancestral, Traditional and Unceded Territory of the Syilx People of Okanagan Nation.