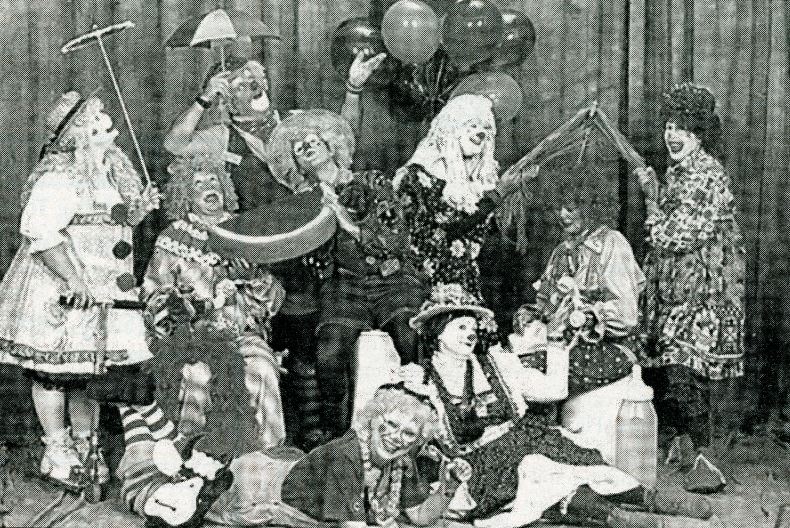 World Kindness Day
November 13 is World Kindness Day and one local organization committed to spreading kindness and laughter is the Kalamalka Caring Klowns.
In May of 1999, Carole Fawcett founded the Caring Klowns to provide therapeutic care at hospitals, care facilities, and health-related community events. The group began with about 20 volunteers who were trained in the art of clowning.
Anyone can be a clown
Since the group's conception, they have hosted an annual fundraiser to train new volunteers. Each session covers clown history, etiquette, costumes, props, and pantomime. In 2003, Fawcett encouraged people of all personality types to join the group; in her words, "it does take a special person, someone who is compassionate and a good listener, but clowns can be very quiet people."
In 2013, members of the Kalamalka Caring Klowns visited Agnes Van Steenburgh, a resident of Abbeyfield House, on her 102nd Birthday. They also honoured World Laughter Day with a Laughter Circle. In December of 2019, nine clowns made the rounds at the Vernon Jubilee Hospital, singing carols for patients and staff.
The Power of Empathy
Over the years they have made appearances at a number of community activities, including the Winter Carnival and I.P.E. Parades, and fundraising events such as those hosted by the Canadian Cancer Society and the Heart and Stoke Foundation.
As the COVID-19 Pandemic began to ease, the Caring Klowns could once again host their annual workshop in August of this year, under the direction of Bubbles (Doris) and Gizmo (Donna), long-time members of the organization.
Those involved with the Kalamalka Caring Klowns embody the message of World Kindness Day, and beneath their colourful costumes, props, and personas is a profound demonstration of the power of empathy.
To explore more of Vernon's history, check out our other blog posts!
Gwyneth Evans, Research and Communications Coordinator