earth expo 2021
March 5, 2021
earth day, every day
Greater Vernon Museum & Archives (GVMA) and School District 22 (SD22) are partnering to present Earth Expo 2021
GVMA will feature student projects, artwork, multi-media work, demonstrations and displays in celebration of Earth Day 2021.
Earth Expo will take place April 19 to 30, highlighting a variety of Student Environment Stewards' work, from kindergarten to secondary students.
.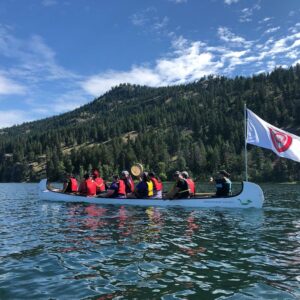 OKIB Dragon boat team
important dates
April 1 – Early Submission Deadline*
April 9 – Extended Submission Deadline
April 19-30 – Earth Expo
*all submissions received by April 1st will be included in the online gallery and virtual exhibit. We will do our best to include all received by the extended April 9 deadline, as well
for more info & to submit
Please contact:
SD 22 Student and Class Submissions:
Vipasha Brar – Educator SD22 at VBrar@sd22.bc.ca / socialjustice@vernonta.com 604-499-7150
Independent Learners and Homeschool Submissions:
Laisha Rosnau – Program Coordinator, GVMA – laisha.rosnau@vernonmuseum.ca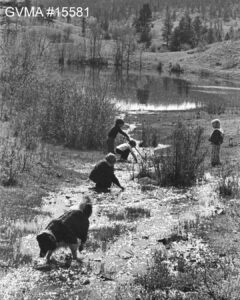 Exploring the wetland at Rose's Pond on the Commonage (GVMVA)
Be part of earth expo!
Submit artwork, sculpture, poetry, multi-media projects, posters, displays, photography, videos – anything that celebrates the health and sustainability of our planet.
Teachers in SD22 can submit student work as a class. Independent learners and homeschoolers can also submit work.
Student projects, displays, artwork, multi-media and photography will be exhibited in digital and virtual formats, with some displayed onsite if public health guidelines allow.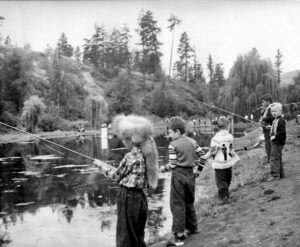 Fishing in pond at Polson Park (GVMA)