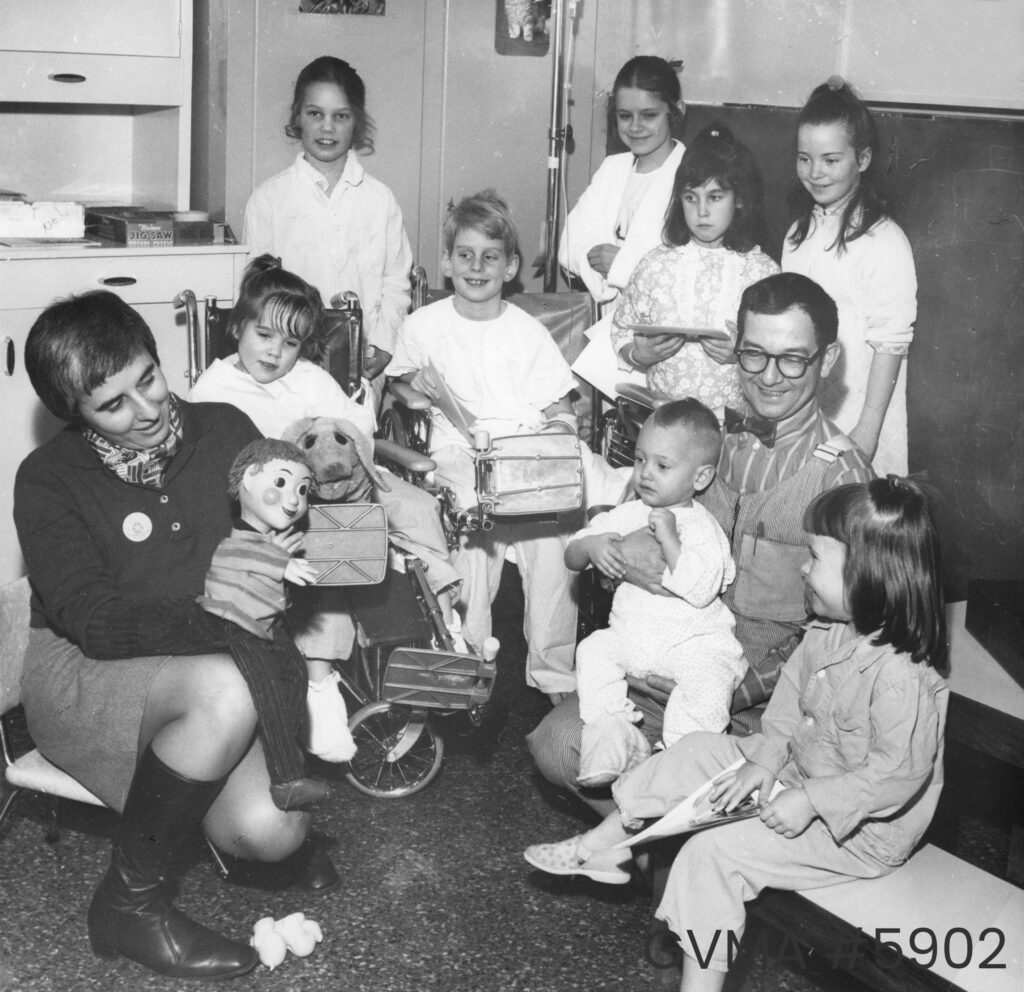 A beloved Canadian Icon
He was Canada's own "Mister Rogers" (in fact, he actually served as understudy to Fred Rogers for several years); Ernie Coombs, known more often under his stage name Mr. Dressup, was an iconic Canadian children's entertainer whose TV show ran on the CBC for nearly 30 years. He also visited Vernon on several occasions, to the delight of many of the city's children.
Coombs was born in Lewiston, Maine, in 1927. After attending North Yarmouth Academy, he pursued a career in children's entertainment. In the early '60s, he worked as an assistant puppeteer for Mr. Rogers on The Children's Corner. Rogers was offered a show in 1962 at the CBC, and he invited Coombs to join him in Canada, where they worked on an earlier version of Mister Rogers' Neighborhood.
MR. DRESSUP AIRS
Upon his departure from Canada three years later, Rogers recommended Coombs to the CBC, and the latter began working on a new production called Butternut Square. After this show ended, Coombs developed Mr. Dressup, which aired for the first time in 1967. The show consisted of arts, crafts, songs, stories and games for children, presented by Coombs and his friends Casey and Finnegan, a child and a dog who lived in a treehouse in Mr. Dressup's back yard.
In 1970, Coombs, along with his principal puppeteer Judith Lawrence, traveled to Vernon. They visited the children's ward of the Vernon Jubilee Hospital, where the patients were delighted to meet Casey and Finnegan. Coombs visited the City several other times, including in the 1980s when he hosted a performance at the Vernon Recreation Centre, which drew in crowds of not just young children, but older siblings and adults as well.
The final episode of Mr. Dressup was taped on February 14, 1996. That same year, Coombs received the Order of Canada, after becoming a Canadian Citizen two years earlier. Ernie Coombs died on September 18, 2001, at the age of 73.
To explore more of Vernon's history, check out our other blog posts!
Gwyneth Evans, Head of Archives