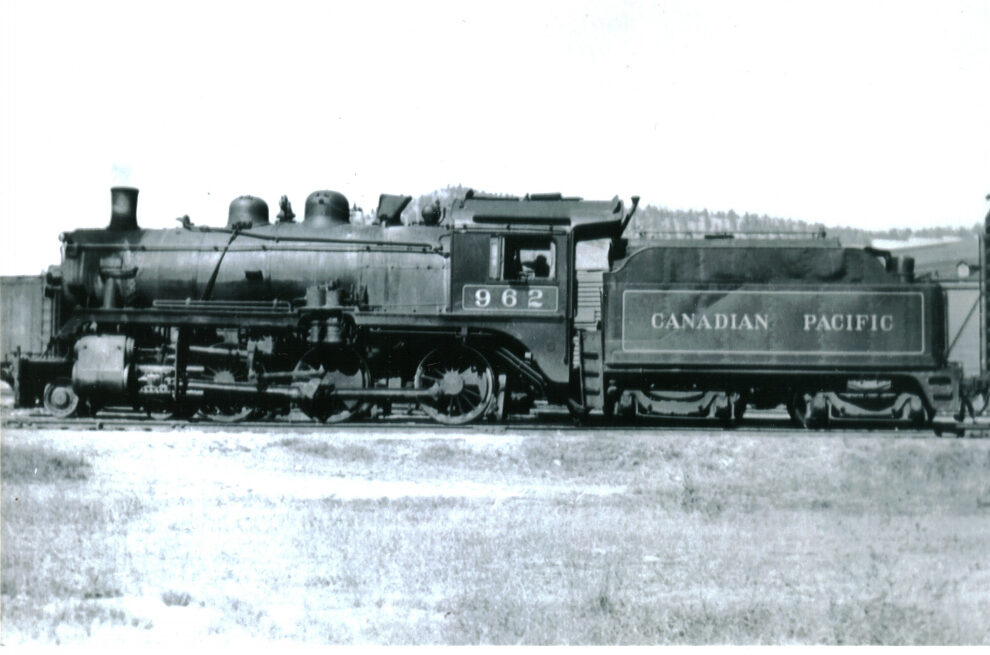 Veteran 962
"No longer will the clanging bell and the piercing whistles of veteran No. 962 be heard on the Okanagan sub-division between Kelowna and Sicamous" read an article in the Kelowna Courier of March 18, 1957.
Engine 962 carried both passengers and freight through the Okanagan Valley in a time when steam-powered trains were considered the work-horses of the Canadian Pacific's Okanagan run. Ontario-born Charles Hagitt, who served as the engine's chief engineer, described it as the "pride of the Okanagan," and when he retired in 1950 said he felt like he was parting from an old friend.
Service Discontinued
It was thought that the engine would be used for many more years after Haggitt's retirement, but when service between Kelowna and Sicamous was discontinued in 1954, the engine was used as a yard switcher in Vernon.
It performed its last passenger run in 1957 (and was, in fact, the last steam engine to haul a passenger train from Kelowna on the CPR) with engineer Cyrill Taylor at the controls. The engine was then scraped in 1958 when the CPR converted to diesel power.
The Bell Donated
The engine's bell—which was heard many times by the residents of Vernon as the train passed through—was donated to the City in 1959, and was later turned over the Vernon Museum. It remains on display at the museum's front entrance.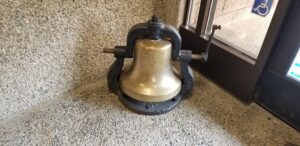 To explore more of Vernon's history, check out our other blog posts!
Gwyneth Evans, Research and Communications Coordinator