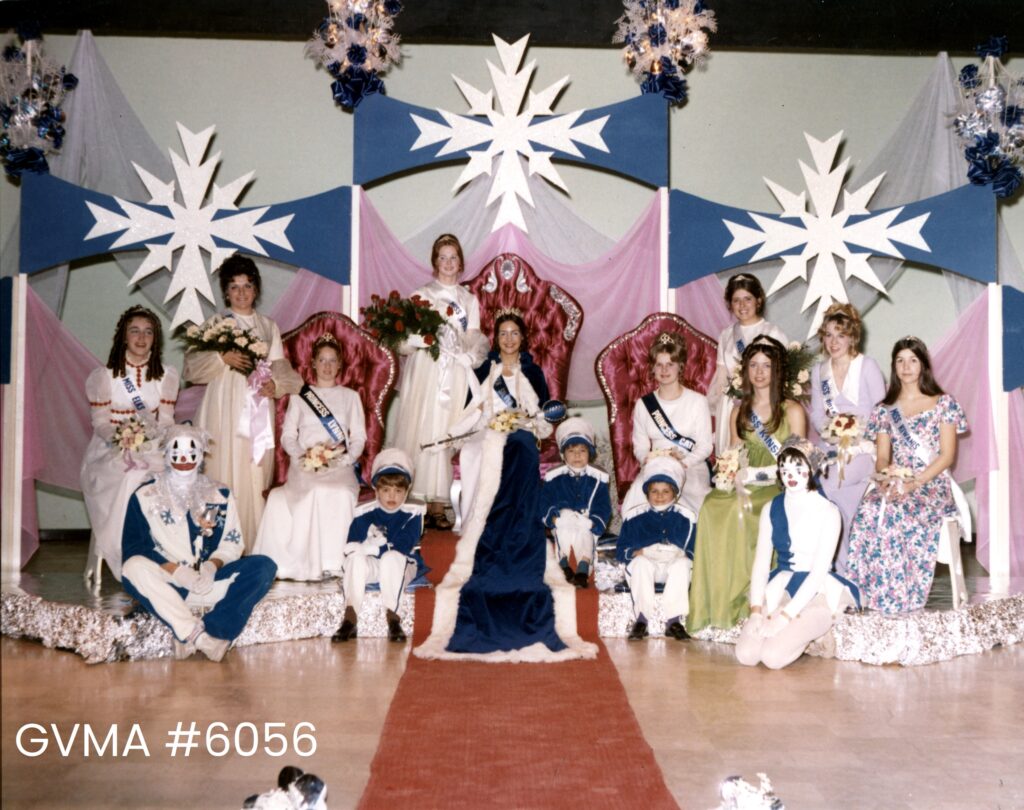 Queen Silver Star Excellence Program
Today is the last day of this year's Vernon Winter Carnival and it is therefore fitting to discuss a new donation to the Vernon Museum's collection: the tiara of a former candidate in the Queen Silver Star Excellence Program. Thank you to Darlene Wright for sharing the following story.
When Darlene was 17 years old, she was approached by the Kinsmen Club of Vernon who asked her to compete as their contestant in the 1974 Queen Silver Star season. She agreed right away, since many of her friends were also competing. Her father had been a Karnival Kop, and was exited for her to participate.
Glitz and Glam
Darlene's work as a contestant started in the fall of 1973, and one of her first events was a fashion show. She recalled being glammed up with big hair and fancy clothing, which she found very exciting. She wore the tiara in question to a number of events, including a "meet the contestants" night.
Overall, Darlene enjoyed participating in the program, but found some elements challenging, such as learning to give speeches in front of large crowds. She was not bothered, however, when she did not win, and the title of Queen Silver Star XIV instead went to Charlotte Tompson Robb. Charlotte was crowned on February 1, 1974, at an Ice Palace in the Civic Complex.
The Vernon Museum's Tiara Collection
Darlene passed the tiara along to her own daughter to use for dress-up before she donated it to the museum. Although she now lives in Victoria, she stays up-to-date with the goings-on of the Vernon Winter Carnival from afar. The museum has several crowns and tiaras that belonged to other past program participants in their collection, including that worn by Queen Silver Star I Rhondda Oliver Briggs, each with its own distinct story.
To explore more of Vernon's history, check out our other blog posts!
Gwyneth Evans, Head of Archives