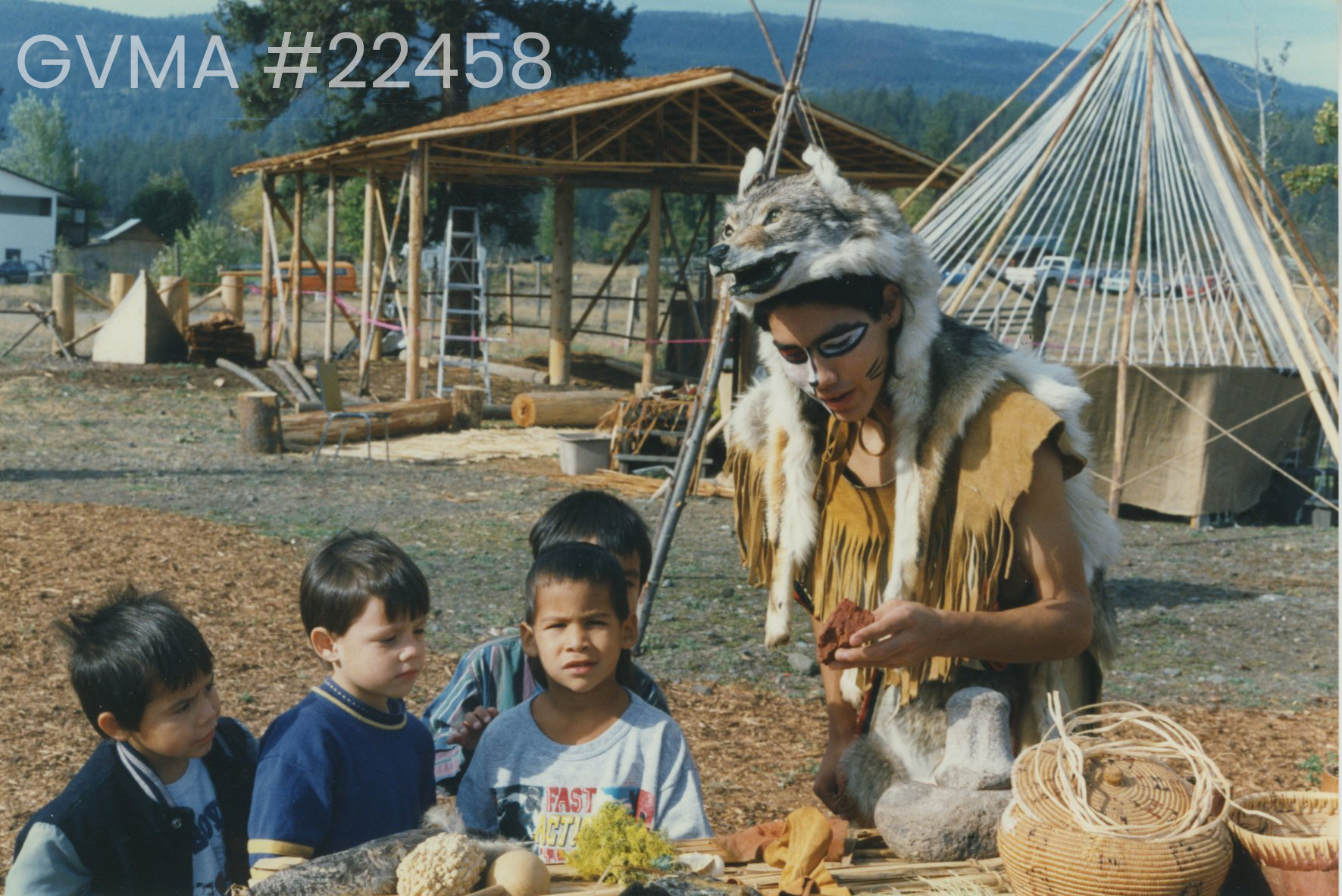 Indigenous Theatre in Canada
June is National Indigenous History Month, and an opportunity to highlight the history of the Sen'Klip Native Theatre Company and their contributions towards the advancement of Indigenous theatre in Canada.
When the Sen'Klip Native Theatre Company was founded in Vernon in 1988, they were one of only a handful across the entirety of Canada. The company was based on ancestral storytelling practices, and provided an outlet for the expression of Indigenous cultural values and social concerns.
SEN'KLIP = COYOTE
The company's founder, Lynn Phelan, had previously worked with an Indigenous theatre company in Vancouver before returning to her hometown of Vernon. In 1987, she started the Native Youth Summer Theatre with Ruby Alexis, a member of the Okanagan Indian Band.
The company later changed its name to the Sen'Klip Native Theatre Company, after the nsyilxcen word for "Coyote." To both the Syilx and Secwepemc People, Coyote is considered a trickster, creator, teacher, and entertainer.
In 1989, the company produced its first professional play, "Shadow Warrior," which toured B.C. Around that time, the company also began developing its "Coyote Tales" series, based on the legends of Sen'Klip. This series was on-going throughout the years, and explored themes of respect for the Earth and its creatures.
The Power of performing arts
The next few years witnessed the continued growth of the company, in both size and popularity. 1992 was a particularly successful year, and saw the company embark on a valley-wide elementary school tour, develop an experimental traditional summer camp (later featured at the PNE), and attend an Ecotourism conference in Whistler.
The Sen'Klip Native Theatre Company ran for a decade, and during that time, they continuously demonstrated the power of performing arts to serve as a major method of cross-cultural communication.
Celebrating SEN'KLIP at the MAV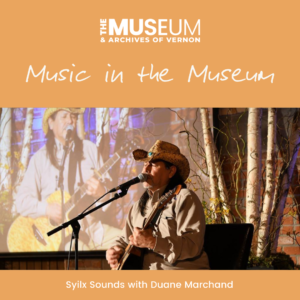 There will be a display of costumes from the Sen'Klip production of "How Turtle Set the Animals Free," based on the Syilx captikʷł, at the Vernon Museum in June. Costumes and masks were created by Sen'klip founding director, and renowned Syilx artist, Barbara Marchand.
Music in the Museum performer and local singer-songwriter, Duane Marchand, is also an alumni of the Sen'Klip Native Theatre Company.
To explore more of Vernon's history, check out our other blog posts!
Gwyneth Evans, Research and Communications Coordinator