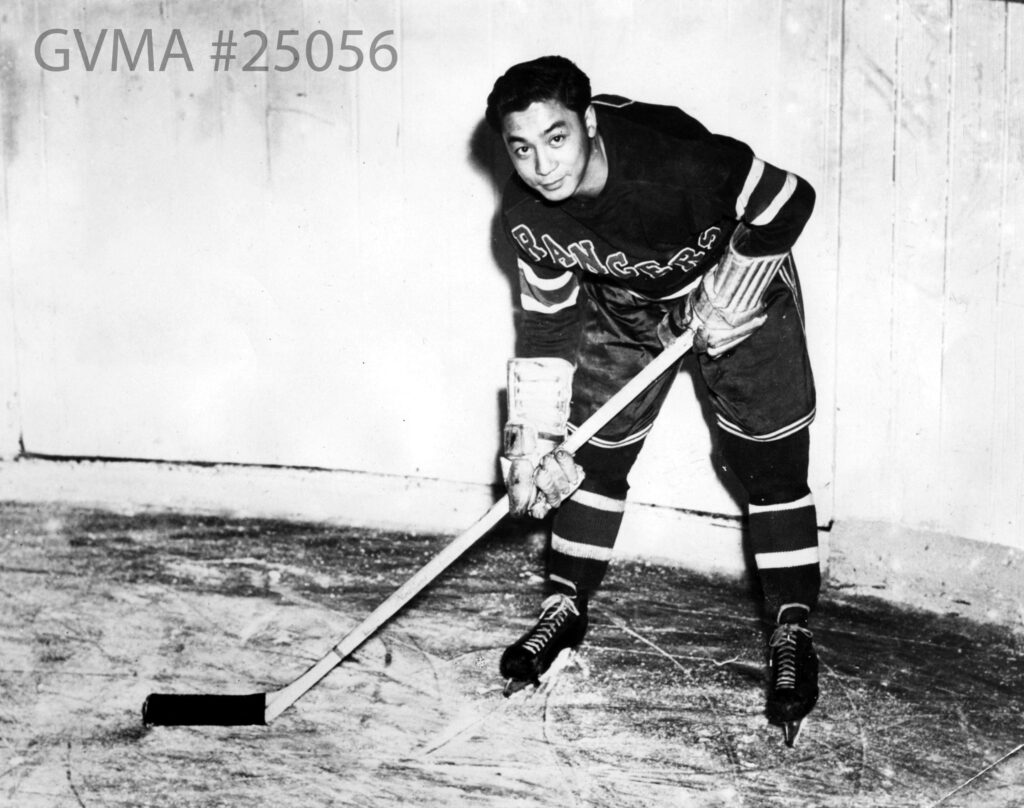 2021/'22 Hockey Season
With the cooler weather setting in, hockey season is only just around the corner. The 2021/'22 National Hockey League season begins on October 12 between this year's Stanley Cup champions, the Tampa Bay Lightning, and the Pittsburgh Penguins.
The NHL has a long history, dating back to 1917 when it replaced the National Hockey Association. But it was not until 1948 that the league saw its first player of Asian descent; the player who broke this colour barrier was named Larry Kwong, and he was born right here in Vernon.
One of Fifteen
Larry Kwong (1923-2018) was the second youngest of fifteen children. His father, Ng Shu Kwong, had immigrated to Canada from China in 1884, eventually setting up a store in Vernon called the Kwong Hing Lung Grocery.
Like many young boys, Larry grew up listening to hockey games on CBC radio. His passion for the sport was obvious even from the age of five, and two of his older brothers, Jack and Jimmy, encouraged Larry to start playing hockey himself. When the weather was cold enough, Jack and Jimmy would pour water into a vacant lot near the family store, creating a rink for Larry to practice. Larry and some of his friends also liked to frequent a nearby local pond to play their games and sharpen their skills.
A first hockey Team
When Larry was 16, he joined his first hockey team, the Vernon Hydrophones. His natural talent gained him instant attention, and his career took off from there. This is not to say that he did not face significant racial barriers along the way; in fact, in 1942, he was invited to the training camp of the Chicago Black Hawks, but the Canadian Government never processed the paperwork that would allow him to leave and return to Canada.
Joining the NHL
It wasn't until after his enfranchisement as a result of serving in the Canadian Army during World War Two that Larry was able to accept an invitation into the NHL. He made his debut with the New York Rangers on March 13, 1948. However, Larry decided to leave the team after only one season; although he was the Rangers' top scorer, he received very little ice time.
A long Career
He went on to have a long and successful career in senior leagues across Canada and the United States, and coached both hockey and tennis in England and Switzerland. He also helped to run his family's grocery business, which had migrated to Calgary.
In 2011, Larry Kwong was inducted into the Okanagan Sports Hall of Fame, and two years later, in 2013, into the B.C. Sports Hall of Fame. This remarkable man passed away in Calgary on March 15, 2018.
Gwyn Evans, Research and Communications Coordinator