The MAV is proud to present this special blog post written by collections intern Alexandra Fox, who is currently developing a display on the history of Vernon's Jewish Community.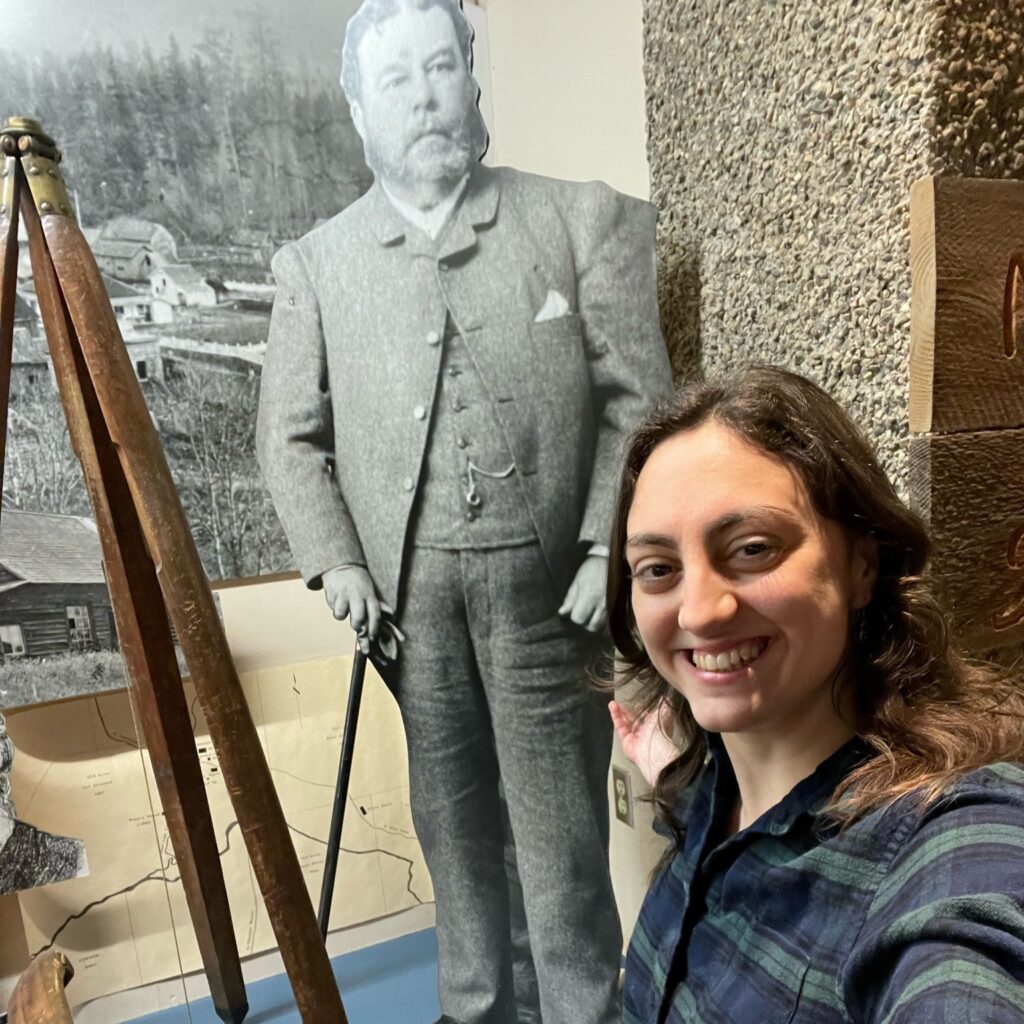 "My name is Alexandra Fox. I am a 24 year old Jewish woman. I was born to a Jewish father and a Protestant mother, so technically I am not considered Jewish because Jewishness is considered matrilineal. However, it is the religious side that I connect to the most, maybe in part due to always being told that I look Jewish. When my father married my mother, a lot of his family was mad that he wasn't marrying a Jewish woman.
Religion has always been a complicated thing for me. My father used to be very religious when growing up, and the rest of his family still is, but when he moved to Canada from South Africa he left that behind him. Therefore, I wasn't raised very religious and never had my bat mitzvah. My sister has also struggled with this confusion of identity and is currently volunteering in Israel, in part to get to know that part of herself more. When I am around some of my family that is more religious, I sometimes feel awkward because religion has been such a huge part of their identity growing up and I never had that.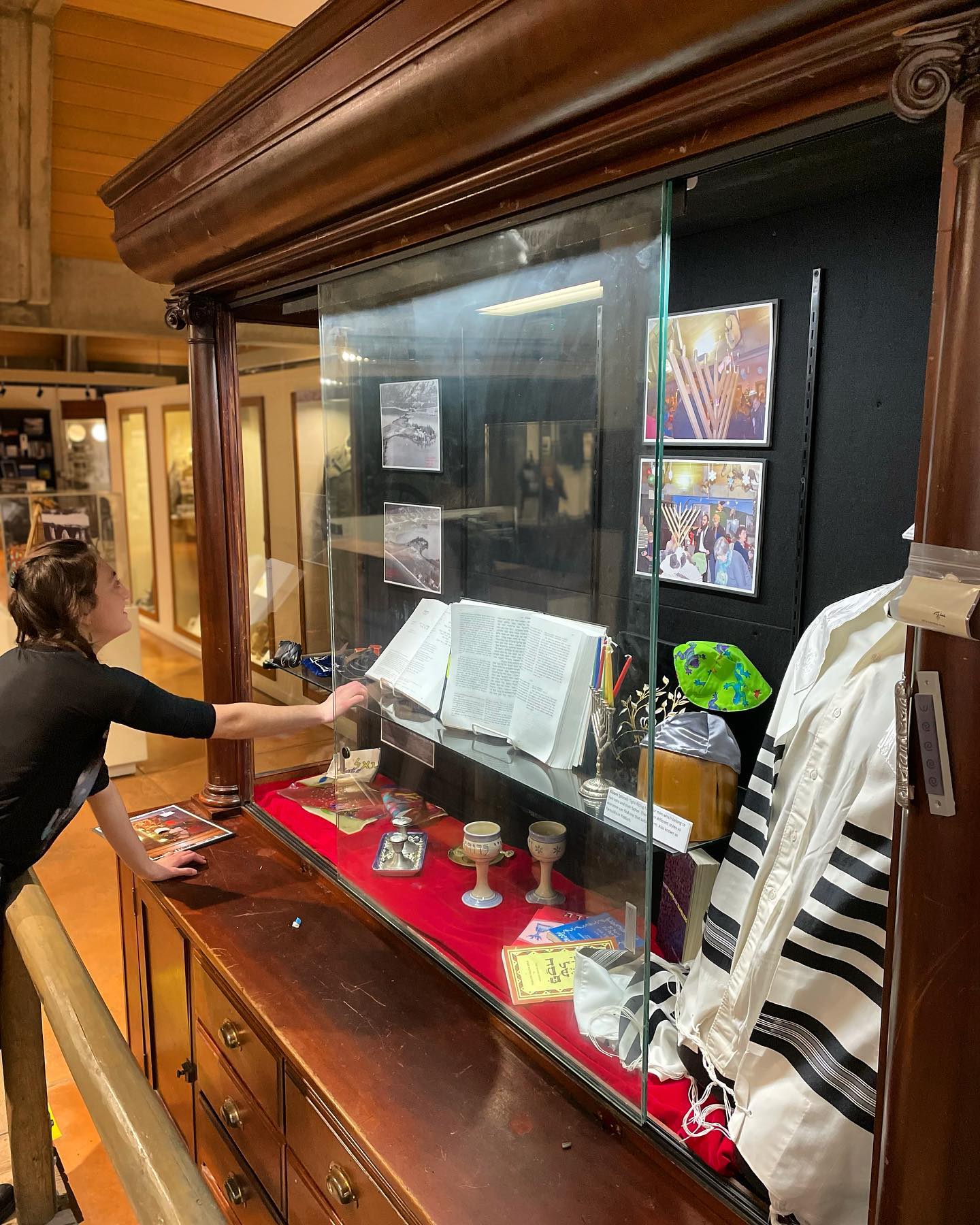 I never really went to a church or synagogue while growing up but I took part in holiday celebrations. I always took part in Christmas and at least one day of Hanukkah. Eight days is a lot and since you have to leave the candles burning until they die out, it wasn't always practical to do all the days. It has always been interesting for me to see how the dates of Hanukkah change year to year, as they are based on the Jewish calendar, so they fall anywhere between the first week of December and the last week. In fact, Hanukkah in 2024 starts on December 25th and ends on January 2nd 2025!
When embarking on my exhibit, I wanted to do it on something I connected to and had meaning for me. It was a struggle to find objects for the exhibit, as the Vernon Museum & Archives doesn't have a Jewish collection, so I went to the community to ask if they could loan objects. Before I got the objects, I honestly almost gave up on the topic and chose a new one. Therefore, I am very thankful to Laura McPheeters, who is the president of the Okanagan Jewish Community Association in Kelowna (although she is a Vernon resident)."
Grassroots of Vernon's Jewish Community
For the next three months, The Museum & Archives of Vernon will present an exhibit on the Jewish community in Vernon. Did you know that, in terms of settlement, this community is relatively new to the area?
The first Jewish settlers came to B.C. from other places in Canada, the United States, and Western Europe after the 1850s, during the Gold Rush, and settled mostly in Vancouver. The end of the 19th century saw an influx of Jews from Eastern Europe instead of Western Europe, as before.
In terms of Vernon, it unfortunately appears that the first members of the Jewish community to arrive in the area found themselves stripped of their rights and freedoms, and interned in the Vernon Internment Camp. At least two Jewish German nationals who lived in the Lower Mainland were apprehended following the break-out of World War One and transported to Vernon. However, in this case, it was their German heritage and not their Jewish identity that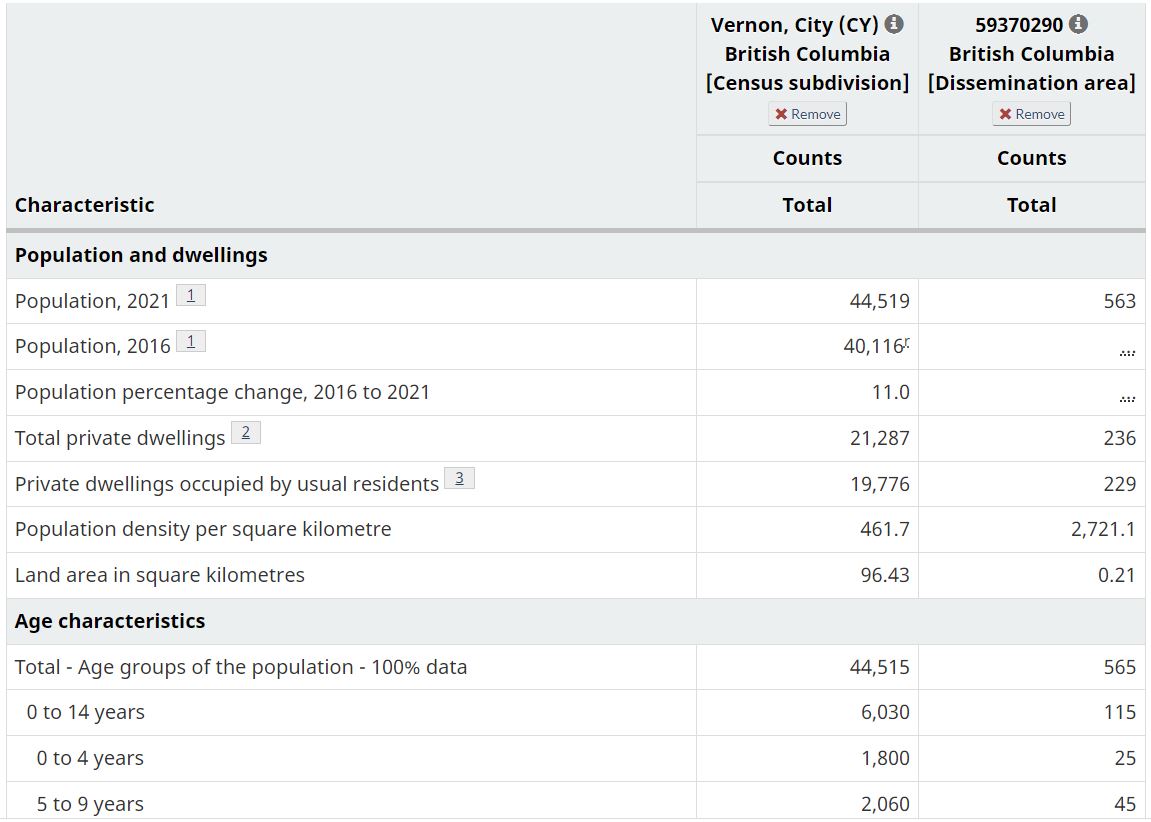 was the reported reason for their internment.
Time to settle
The first Jews to actually settle within Vernon did so in the 1970s; the 1971 census says there were around 20 Jews then. The population grew to 55 in 1981, dropped to 50 in 1991, and then rose again to 170 in 2001. The most recent census, that of 2021, was the first one to include Jewish as an ethnicity and as a religion, whereas it was just listed as a religion previously, and 185 people answered they were ethnically Jewish while 90 said they were religiously Jewish.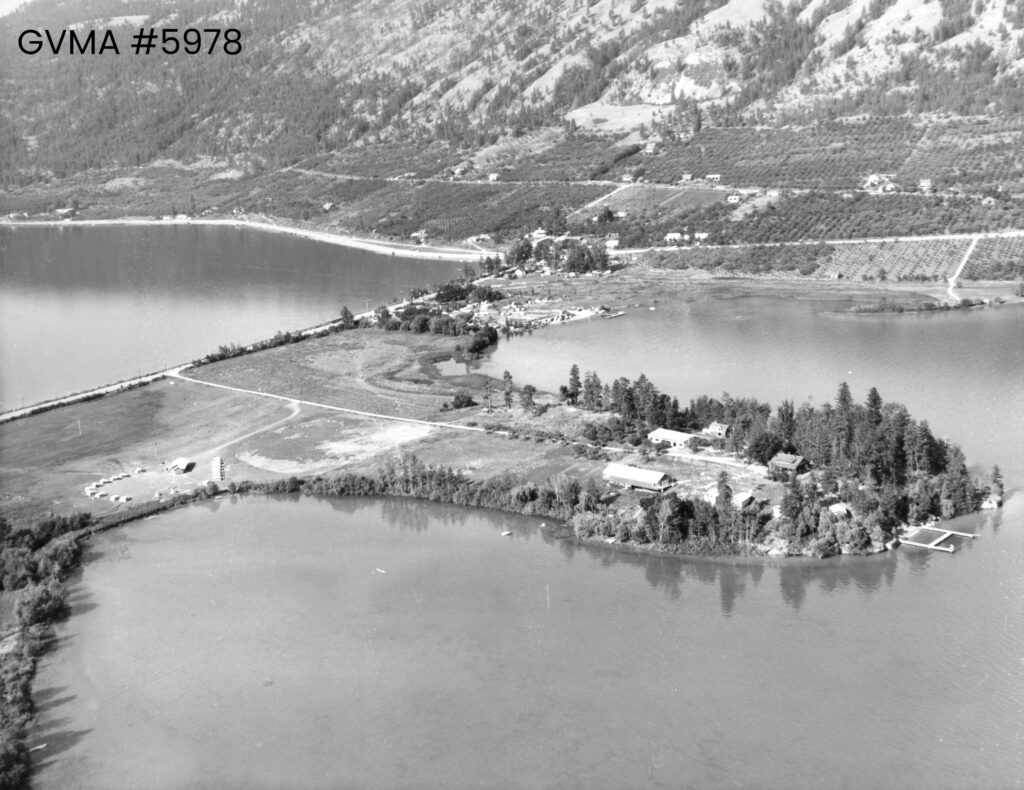 Close Knit Community
Even now, the Jewish community in the Okanagan is relatively small and organizations like the Okanagan Chabad House and Camp Hatikvah serve to unite them. The latter opened in Oyama in 1956, and seeks "to produce proud, happy Jewish youth who were earnest and sincere in their beliefs." Moreover, this summer camp is not exclusive to Jews, as other communities can rent it for their camps, and in the past it has been most notably used by the Boy Scouts. The MAV has previously hosted events for the Okanagan Jewish community, including Hanukkah, and this exhibit aims to increase awareness about this small but close-knit community among the wider population of Vernon.
To explore more of Vernon's history, check out our other blog posts!