Christmas Spirit
Wishing all who celebrate, a very Merry Christmas! While it goes without saying that some Christmas traditions have changed significantly since the early 20th century, the spirit of the season has largely withstood the test of time.
In an interview from 1988, Jean (Crockard) Knight shared her childhood memories of Vernon at Christmas time. Jean and her family came to the area from Scotland in 1906, and moved in with her grandparents who owned a large home on 35th Avenue. Jean was one of seven children, four of whom were born in Vernon.
Roast chicken and plum pudding
At first, Jean's father William had some difficulty finding work in Vernon, which meant that the Christmas season was a time for ingenuity. The family made a lot of their own decorations, and Jean even recalled being taught how to do so in school. Eventually, William began working as a stonemason and was involved in the construction of the Vernon Courthouse.
The family later moved into their own cottage on 43rd Avenue, and on Christmas Day, they would bundle up warmly to make the kilometer or so trek to visit their grandparents. Jean's grandmother had a chicken coop, so Christmas dinner usually consisted of roast chicken with all the trimmings, followed by a rich fruit pudding (similar to an English plum pudding) which they called a "dumpling."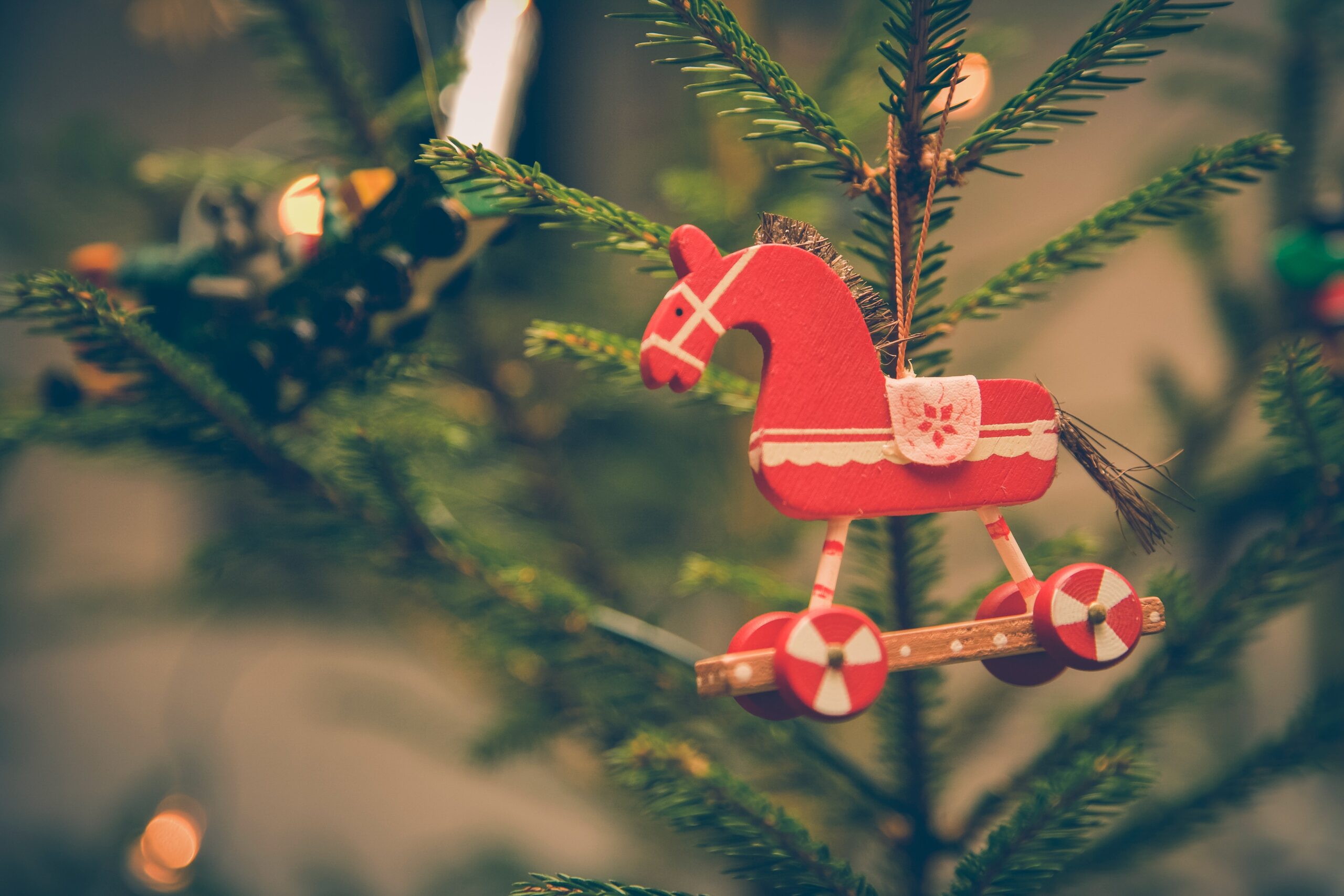 Gifts, sleigh rides, and skating
Presents were not plentiful; Jean recalled that she and her siblings would only receive one or two each, for which they were always grateful. When she was about 15, Jean's father purchased a gramophone for the family, a gift that was thoroughly enjoyed by all of them. It was around this time that Jean began working at Olson's Bakery, and always put some of her wage aside to purchase small gifts for her parents, while the rest went towards the family's household expenses.
As a teenager, Jean loved going for sleigh rides with her friends, and while William could not afford his own sleigh, one year he decided to fix up his own. He fastened a box on bobsled runners, covered it with a quilt, and drove the family into town for Christmas concerts and other seasonal activities (Jean's personal favourite was skating).
Jean married Harry Knight (the nephew of Vernon's first butcher Henry Knight) in 1922, but always recalled her happy childhood traditions, some of which she passed down to her own children. "We always had good Christmases and plenty, too," she said.
The Museum & Archives of Vernon would like to wish you a safe and happy holiday, and a wonderful 2023!
To explore more of Vernon's history, check out our other blog posts!
Gwyneth Evans, Research and Communications Coordinator