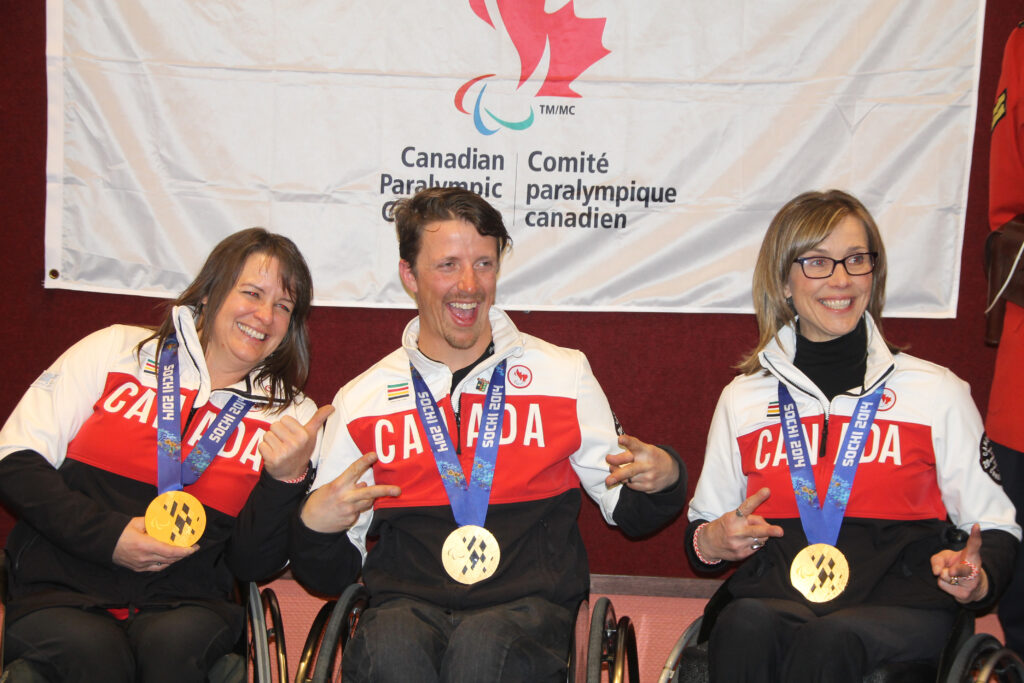 An Unbreakable determination
Even a tragic accident could not slow down Josh Dueck's remarkable athletic career.
Josh was born in 1981 in Kimberley, B.C., and now lives in Vernon. An aspiring Olympian, Josh learned to ski at the age of 13, and later worked as a coach of the Silver Star Freestyle Ski Club.
In 2004, while attempting to demonstrate a jump to a group of club members, Josh experienced a crash landing that resulted in him being paralyzed below the waist.
Within a year, however, Josh was back on the snow as a sit-skier, and made his Paralympic debut at the Vancouver 2010 Winter Olympics. Here he won a silver medal in the men's sitting slalom race.
A remarkable Feat
The following year, Josh made waves by becoming the first person to complete a back flip on a sit ski, a feat which earned him a spot on the Ellen DeGeneres Show in 2012. In 2013, he was also named one of the National Geographic's Adventurers of the Year.
An Olympic Champion
At the Sochi 2014 Winter Olympics, Josh captured his second Paralympic silver medal, this time in the downhill event, as well as a gold medal in the super combined. To honour his achievement, he was named Canada's flag bearer for the closing ceremony.

A Community Icon
Josh is not only an ambassador for Paralympians across the country, but also an active community member involved with a plethora of organizations, including the Rick Hansen Foundation, Wings for Life, Spinal Cord Injury BC, and the Live it Love it Foundation.
In 2018, Josh Dueck was inducted into the B.C. Sports Hall of Fame.
Vernon Vanguards of Winter Sports
If you are interested in learning about other celebrated local athletes, the Museum and Archives of Vernon is hosting a Winter Sports Display featuring vanguards Larry Kwong, Josh Dueck, and Sonja Gaudet. Check is out during the museum's open hours.
Gwyneth Evans, Research and Communications Coordinator