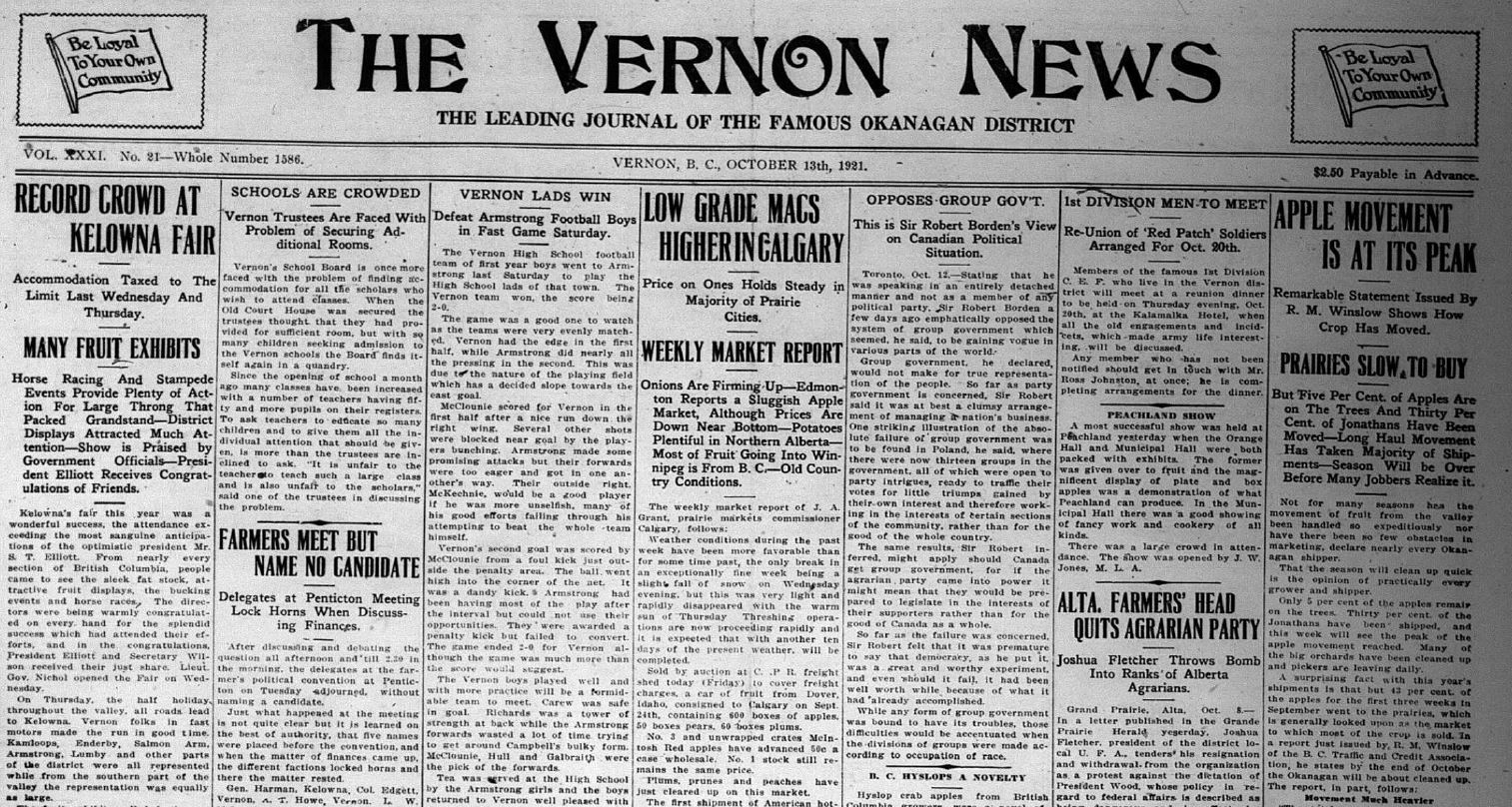 100 years ago
What was happening in Vernon 100 years ago, in the autumn of 1921? The Vernon News (and particularly the "Town and District" column) provides some insight.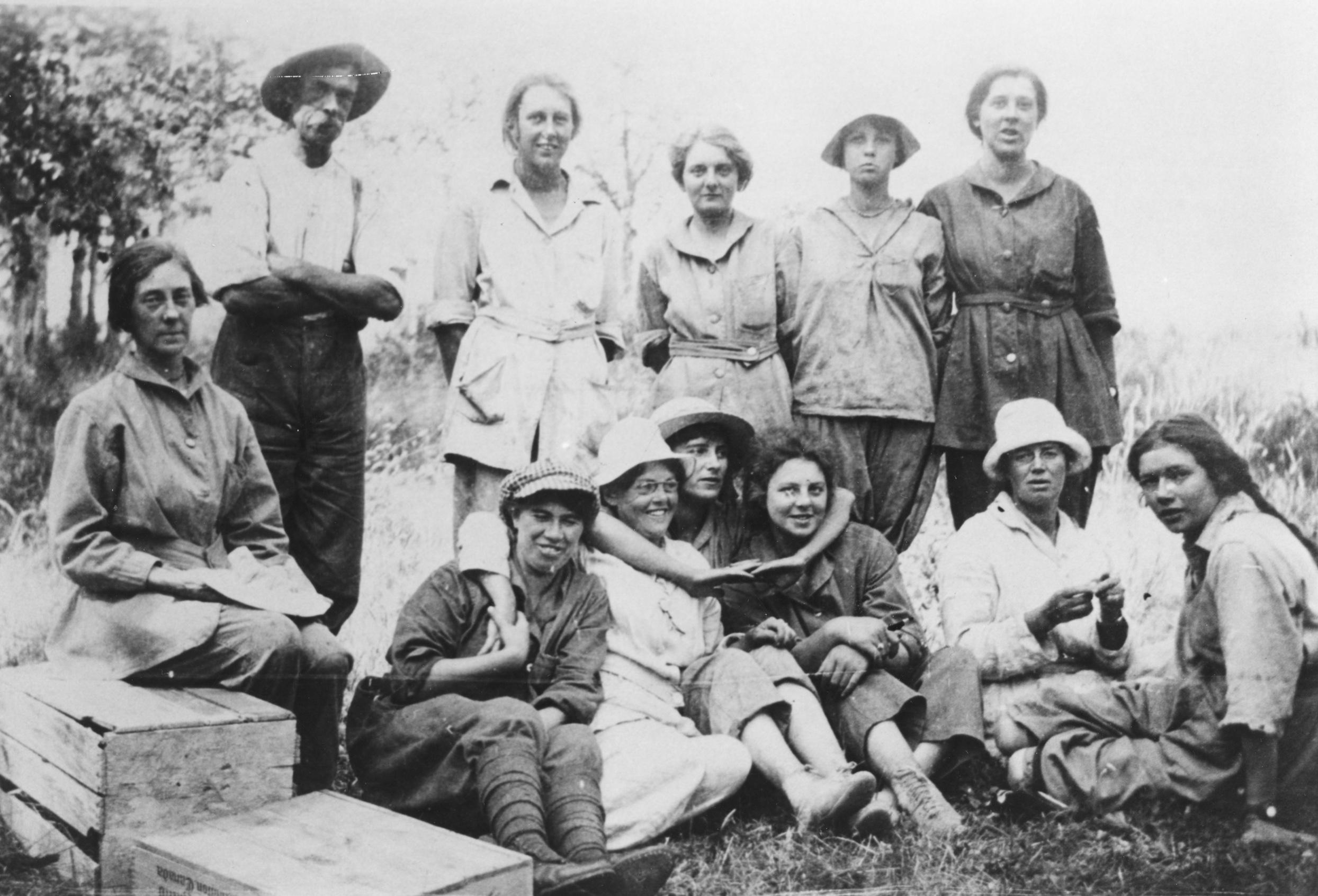 On October 3 of that year, a masquerade ball was held at the dining hall of the Coldstream Ranch fruit pickers. The venue was decorated with autumn leaves, berries, asparagus ferns, and paper lanterns, and entertainment and refreshments were provided. Attendees dressed as knights, princesses, sailors, soldiers, and clowns milled about the dance floor. Someone even arrived disguised as Palmolive soap.
For about a week during that October, Vernonites were reported as being very tardy, on account of the Post Office clock being out of commission. When the clock was dismantled for repairs, those who governed their daily actions by the ticking of the clock were "forced to rely on their own more or less accurate timepieces."
A bizarre was hosted by children of the Presbyterian Church Sunday School on October 15, 1921. Large quantities of farm produce, preserves, pickles, and home cooking were available for purchase. The afternoon concluded with a musical program.
The Empress Theatre hosted showings of the 1921 films "Stranger than Fiction," "The Devil," and "Nobody," and a local minister invited those who cuss to a lecture on the Third Commandment.
On the afternoon of October 31, a Halloween party was held at the new South Vernon School; around 400 students attended. Later that evening, the doors of the school were opened so that the citizens of Vernon could inspect the new facility.
Among all of these notable events, the everyday moments of life are also noted in the Vernon News: from births, deaths, and birthdays, to special visitors, meeting notices, and local sales.
Gwyn Evans, Research and Communications Coordinator