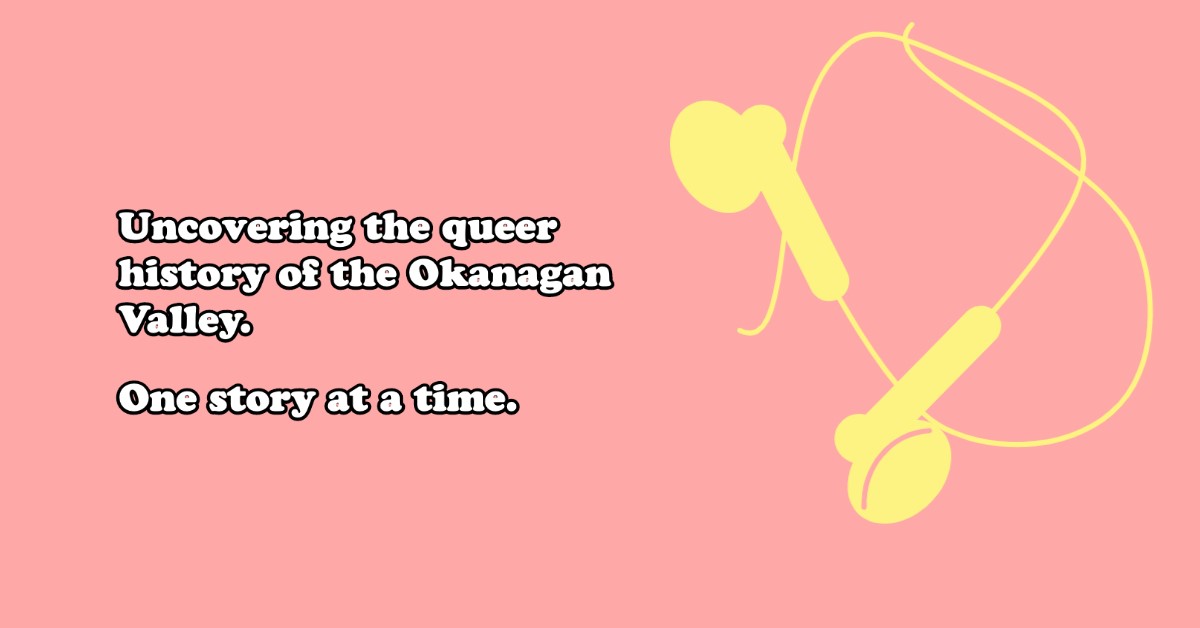 Happy Pride!
One area of historical underrepresentation within the Vernon Archives is that of the LGBTQ2SIA+ community; few, if any, records relating to their lived experiences can be found among the archives' many stacks of papers and shelves of books. For several months, museum staff have wondered how to correct this representational gap so that Vernon's historical record may more fully represent the city's diverse population.
It was within this context that the museum came to make contact with Donna Langille, the Community Engagement Librarian at UBC's Okanagan Campus, who hosts a podcast that seeks to address this very lack of LGBTQ2SIA+ records and resources within cultural heritage institutions in the Okanagan.
A Podcast with a mission
The Okanagan QueerStory podcast began as a response to many of the same limitations the museum is facing today; when Langille and her research partner, Taysha Jarett, were awarded funding through the 2020 Public Humanities Hub Okanagan Impact Awards, they originally intended to create an exhibit of local LGBTQ2SIA+ artifacts and collectibles to highlight the Queer history of the Okanagan. However, they quickly faced a lack of representational records, and even after items were secured through a call-out to the public, the COVID-19 pandemic halted the exhibit from opening.
Langille and Jarett decided to turn to podcasting to continue with their project in a pandemic-safe format. Three episodes have been published so far, with each providing an open and honest discussion around topics such as homophobia, isolation, self-worth, acceptance, and unity.
Stories Neglected
Langille believes that it is important to share and preserve the histories of the Queer community in the Okanagan because these stories have historically been, and in many cases continue to be, silenced, censored, ignored, or neglected. Communities benefit when they can see themselves and their identities reflected in public spaces, including cultural heritage institutions like museums and archives.
The Okanagan QueerStory podcast, a community-led project, is one approach to amplifying Queer stories and voices, in the hope of being able to contribute to a shared sense of history among the Queer community in the Okanagan. It is the work of individuals like Langille and Jarett that will allow the Vernon Archives and other cultural institutions to become more reflective of the entire communities they serve.
To explore more of Vernon's history, check out our other blog posts!
Gwyneth Evans, Research and Communications Coordinator