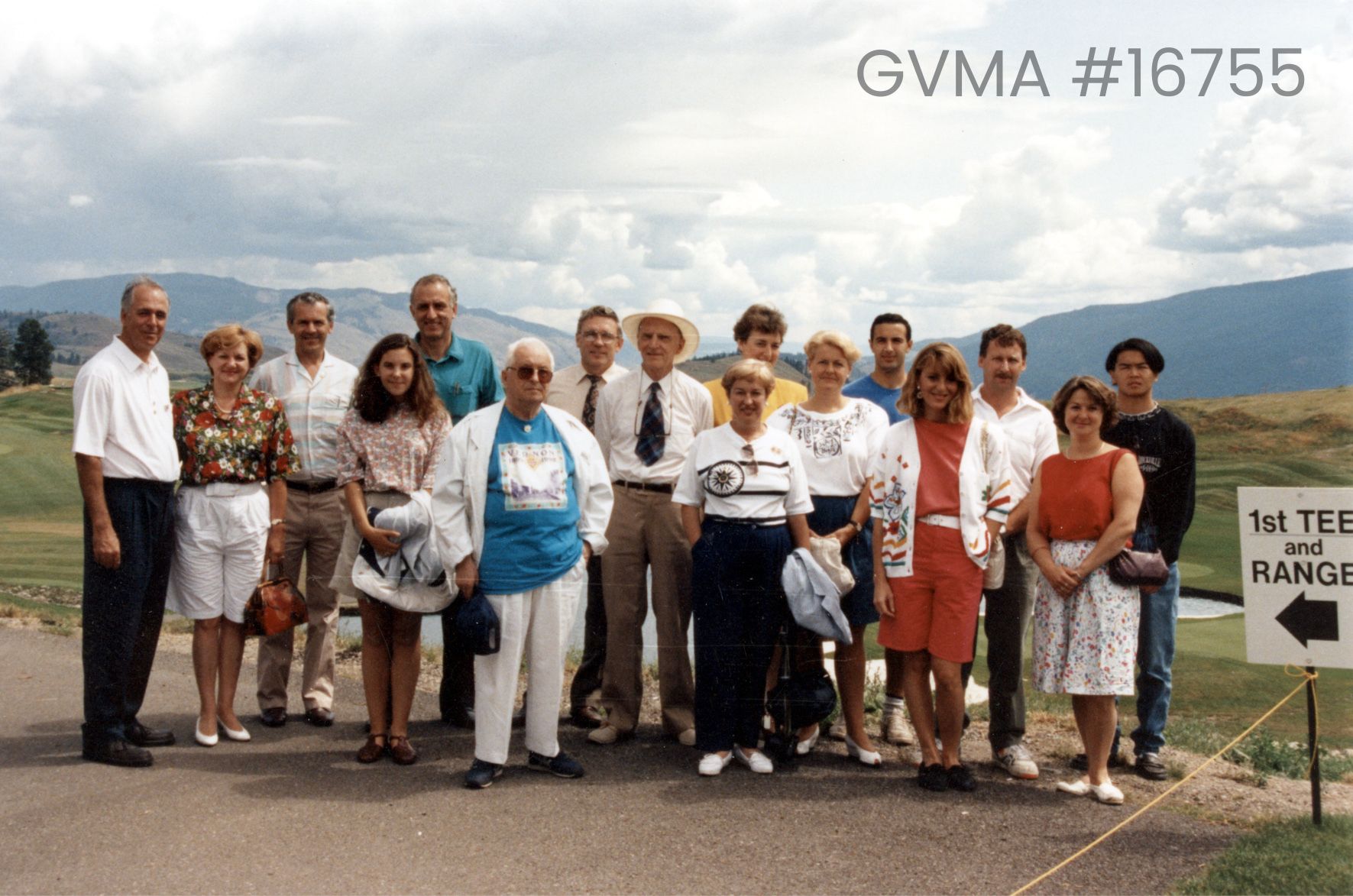 A tree from Saint-Lambert
Outside the Vernon Museum, at the foot of a small gnarled tree, one can find a little plaque that reads "weeping beech donated by Mayor Guy Boissy of Saint-Lambert, Quebec, a Sister City of Vernon, 18 October 1997." Saint-Lambert, located in southwestern Quebec, is home to more than 20,000 people, and, as the plaque suggests, is one of Vernon's six sister cities.
The History of Town twinning
A sister city or twin town agreement is made to promote peace and diplomacy and to create cultural and commercial ties between municipalities across borders. The first modern example of town twinning can be traced back to World War Two, when Alfred Robert Grindlay, then Mayor of Coventry, England, demonstrated solidarity for the people of Stalingrad (now Volgograd) in Russia, since both cities were emerging from the wreck of devastating blitz attacks.
Vernon's Sister City Committee
At a Vernon City Council meeting on September 1, 1982, an "International Friendship Committee" was established, and a resolution passed that twinned Vernon with its first sister city—Modesto, California.
The Committee later became known as the Sister Cities Committee, and coordinated the twinning of another five municipalities, including Saint-Lambert. The others are Tome, Japan (twinned in 1986), Tavullia, Italy (1993), Frankenburg, Austria (2008), and Anandpur Sahib, India (2012). Over the years, the Committee organized several trips to these sister cities, including a visit to the "Holy City of Bliss" (Anandpur Sahib) in 2016.
Enduring relationships
A testament to Vernon's enduring relationship with its twin cities can be seen in the form of a wayfinding sign outside of City Hall with the cardinal directions and approximate distances of Tome, Tavullia, Frankenburg, Anandpur Sahib, Saint-Lambert, and Modesto.
Saint-Lambert: Click here to learn more
Tome: Click here to learn more
Anandpur Sahib: Click here to learn more
Tavullia: Click

here

to learn more
Frankenburg: Click

here

to learn more
Modesto: Click

here

to learn more
To explore more of Vernon's history, check out our other blog posts!
Gwyneth Evans, Research and Communications Coordinator